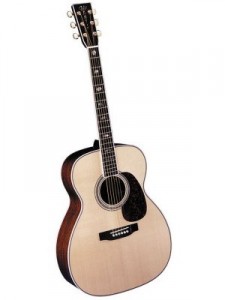 I have recently bought some cheap ukuleles for Pavle and Sara. They are actually not so bad, but they're not exactly brilliant either. They're just good enough for playing – in the broadest sense of the word – when you're 4 years old and want to learn to handle an instrument.
I, however, cannot find peace with an instrument that only almost is in tune. I need something more. Having a Martin J-40 has spoiled my ears and my fingers too much to be satisfied with only almost an instrument. Now I have found something, I think I'll like: The Martin S-O Uke! I have searched for testimonials on YouTube, and the message is quite clear: Martin is always a good choice!
I did hear something about Pono Ukuleles too! Lanikai was mentioned. However, I am biased! I have already made the purchase of my life in terms of 6-string indulgence – my Martin J-40.
I have already asked my favorite guitar pusher, Akustikken in Aarhus, Denmark, to fix something for me… We'll see how it goes.
Below I've added a collection of videos featuring the ukulele: