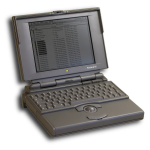 Not too long ago I made a demo "radio show" for my students in the school where I work and teach about media. The show is in Danish. You can hear the result here.
[podcast]http://files.nicolaigideon.dk/podcast/PodsafeRadio_001.mp3[/podcast]
_______________
Show Notes
Links to the music featured in this show:
Everything is mixed in GarageBand. Alternatively you may want to use the open source application Audacity.